"What is Story Science and why do I need it?"
Story Science is the "missing data" in your current decision-making. The entertainment marketplace is increasingly competitive. Audiences have more choices than ever before. Whether you have a film, TV/streaming series or videogame - how do you make sure your story stands out? StoryFit reduces risk and adds value by infusing very smart technology in places where technology does something people can't. Million-dollar decisions get made every day. Find out what you need to know to connect to audiences, save money, reduce risk, and maximize your potential.
Story & Audience Insights
Starting from the script and throughout a story's lifecycle, StoryFit's data provides key insights to help you make informed decisions. What makes your story work and how audiences will respond is a launchpad for hundred of metrics we use to identify areas for audience connection and demand.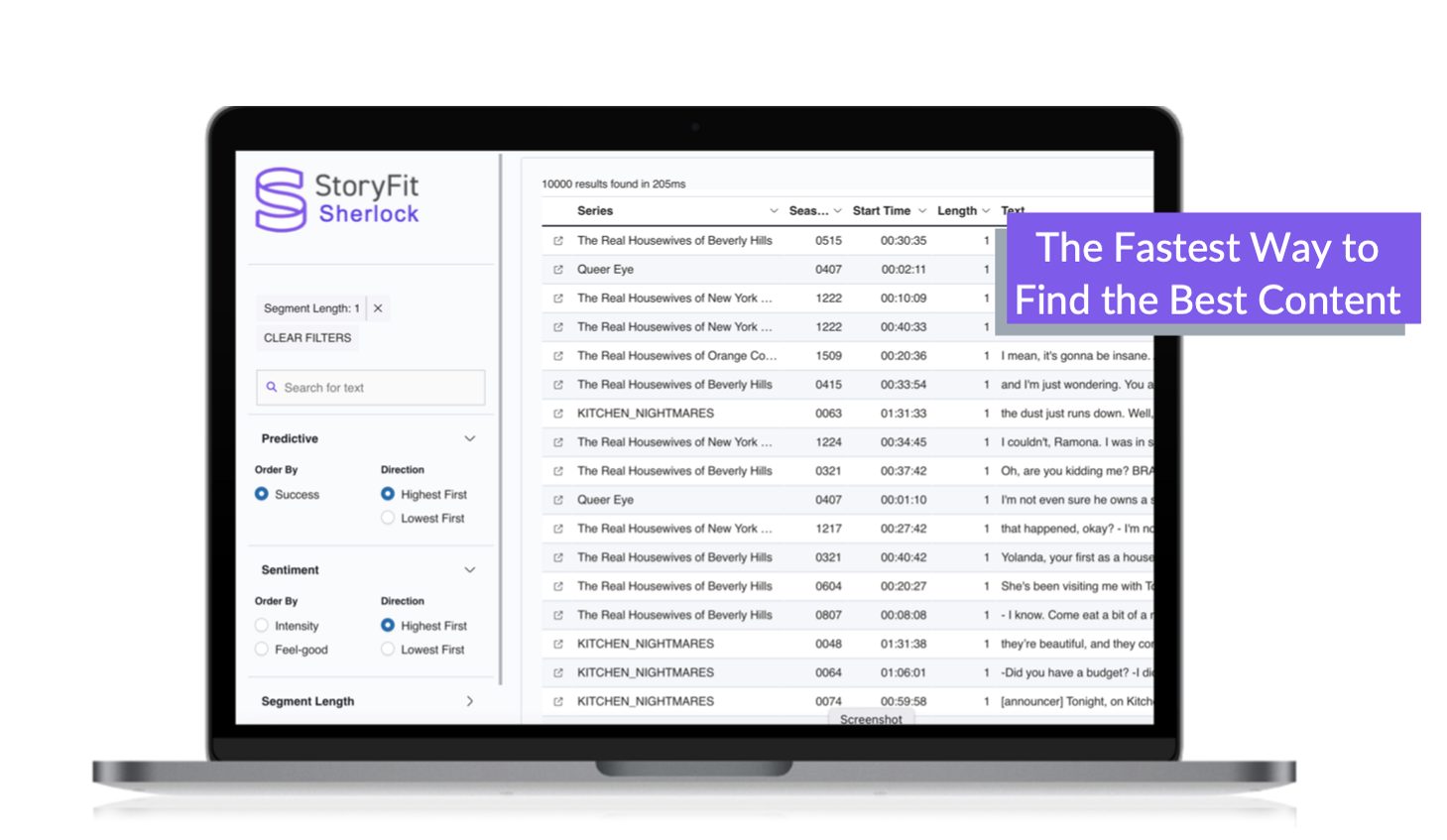 StoryFit Sherlock
The fastest and most effective way to find the best content. Search 1,000's of clips quickly using content topic and tone. Identify which clips will deliver the highest audience engagement.
Custom Data Solutions
Get robust, long-tail metadata on your upcoming new releases. Evaluate risk and understand your content's relevance. Review and optimize your content library, leveraging great stories into new opportunities. Put StoryFit's data to work within your ecosystem and platforms.